The purpose of this website is to help you make money online and become a Wealthy Affiliate!
Greetings and Welcome to
My Wealthy Affiliate Tribe !
My name is
BRAD MagicBrad GUDIM.

I'm happy that you're here!
I'm not selling a "coaching program" or training. I'm offering you an opportunity to work with me and collaborate together in synergy to create and accelerate success.
If you are not familiar with Affiliate Marketing and how it works, I'll explain in simple terms. It is simply being "affiliated" with a company and their products and services. When a sale is made, you get paid.
I welcome you to contact me on the phone or a video call so we can get to know each other and explore ideas, goals and objectives to create wealth.
Together We Accomplish More!
Join My Wealthy Affiliate TEAM!
(No fee! It's FREE!) – CLICK HERE
BRAD MagicBrad GUDIM
Minneapolis, MN

Here are some software tools that I currently use, endorse and promote (as an affiliate) as well. There are more online marketing tools listed in the Directory of Tools on this website.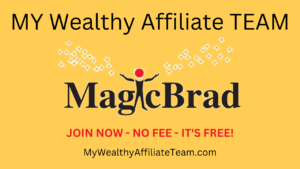 If you have a sincere interest in earning money online with affiliate marketing, you can join my Wealthy Affiliate TEAM. No fee! It's free!
I'm not going to sell you into a coaching program. My intention with this team is to collaborate and cooperate with each other to create mutual success.
CLICK HERE to JOIN! – My Wealthy Affiliate TEAM
(No Fee! It's FREE!)

Mail Box Power is a software the allows the user to send postcards, greeting cards and personalized gifts, via the USPS. (United States Postal Service)
I use MailBox Power to promote my various business ventures. A piece of physical mail lasts considerably longer than a click on the internet. There's also a feature in the platform to purchase mailing lists (individuals or businesses) by demographics, interests and geographic location. I mail a lot of postcards that have QR codes printed on them to direct the recipient directly to my offers and landing pages of my choice. There's automation, print merge features. It's AMAZING!
I call it my Magic Marketing Tool.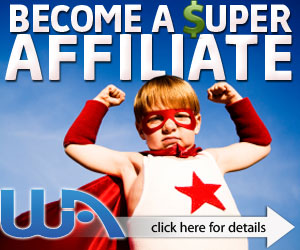 The Wealthy Affiliate Platform provides users a single platform for hosting multiple websites, training in digital marketing and becoming a successful affiliate as well.
JOIN Wealthy Affiliate – CLICK HERE
BONUS: If you choose to invest  in the Wealthy Affiliate Platform, on my team, you will be added to my collaborative Traffic URL Rotator. You can also join My Wealthy Affiliate TEAM for free to learn more from me about the Wealthy Affiliate platform before you invest in the actual Wealthy Affiliate Program.
JOIN MyWealthyAffiliateTEAM.com
(No Fee! It's FREE!)